Students learn about Aboriginal culture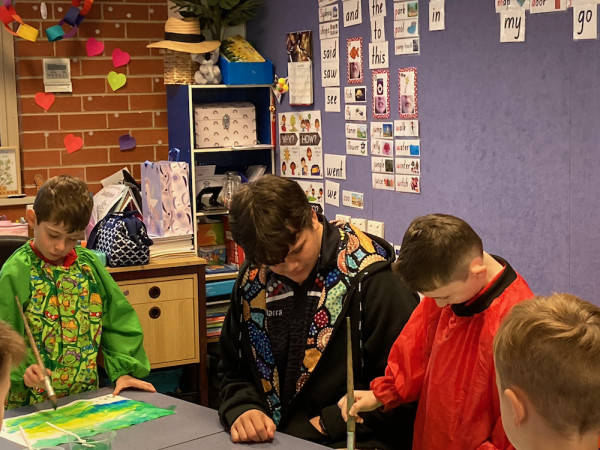 Our students are enjoying learning about Aboriginal culture and Koori wellbeing – including from St Michael's graduate and current St John's Nowra student, Ky Cooper, who visited the school to assist.
The students were fortunate to hear Ky play the didgeridoo for them and have him explain to them the significance of the instrument.
Ky also helped our Kindergarten students complete their Aboriginal artworks during a day learning about Aboriginal culture, art and the offerings of bush tucker gardens.
It was wonderful to have an ex-student like Ky back at the school and interacting with our current students – strengthening the relationship between our primary and secondary Catholic school students in the local Shoalhaven community.
Read more about Aboriginal Education at St Michael's.